"Reminiscent of recent feminist-inspired albums by Sara Bareilles and The Highwomen, the bulk of Britt Connors' third album Longitude is the politest musical 'screw you' ever recorded. Her lyrics are incisive and the range of musical styles on show is impressive."   
- Adele Buck, Novelist


Hey out there -- thanks for stopping by! We just started recording album #4 and cannot wait to bring you new music in the next year! I'll be releasing my first single in October… stay tuned!! The latest record "Longitude" was released May 1, 2020, and releasing a record during a pandemic was an interesting challenge, but we've had fun playing these tunes for live audiences over the past couple years. You can purchase it HERE!  Beautiful, blue vinyl is also available for all you vinyl lovers! We are always posting new videos on our video page, and you can check out our latest one above, our entry to the NPR Tiny Desk Contest!
While focusing on writing and recording, there are a few shows coming up - solo and full band - and we look forward to booking shows in support of new music releases!  You can check out the Britt Connors Music page on Facebook or Instagram for the instant updates, or please do check the SHOWS page for all the details. If you like being the first to know about behind-the-scenes and upcoming fun, please do sign the email list above (or on any page) for occasional newsletters (don't worry - I won't overload you!)  And, if you like to support artists directly, I'd be grateful if you'd head over to the music page to take a listen or to purchase our tunes, or stream them on the usual streamy places :) 
Hope to see you out there… new things coming SOON!!!!
   
Your friend,
          Britt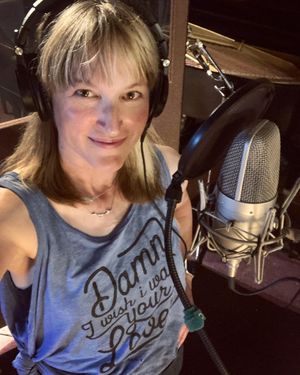 Single Release Party with full band, including horns! More info to come... stay tuned!
You are visitor number: 32121