November 2022 Newsletter: "Warning: Cute Kitten Content plus New Video!"
Happy Thanksgiving to all who celebrate! Whether you are with family or "found family" or enjoying some solitude this season, I want to extend my gratitude for your ears and eyes here and beyond. I'll still make music even if no one listens, but it sure is great to see you at shows and hear that you've enjoyed something we've put into the world!
I am grateful this year for so much, but I want to share two gifts with you!
(if you don't like kittens, please avert your eyes. and definitely don't follow me on Instagram)
As heartbroken as we were to lose our beloved cat, Charlie, last February, we have just adopted a kitten - he was rescued in Alabama and transported to MA through the kindness of 2 different organizations... and it's clear that he was meant to be with us. Since the poor little guy and his mates had ringworm, we named him "Ringo." (and... other reasons :) He has been an absolute gift to us in these short couple of weeks, and I'll post a couple pics below as a gift to those of you who like kittens. (if you don't like kittens, I'm not sure we can be friends. I said it.)
The second gift I'd like to give to YOU as a thank you for being part of this newsletter group is a link to an unlisted video HERE. We had a special night at Club Passim on Sept 22 (thanks to all of you who joined us!), and we debuted my new song Hummingbird. It was inspired partially by the book The Hummingbirds' Gift by Sy Montgomery and includes a poem I read years ago by Robert Frost: 
      We dance 'round in a ring and suppose
      But the secret sits in the middle and knows
Mike used the video footage from Passim's live stream as well as 2 of our friends' iPhone recordings (thanks, Julie and Sam!) We will definitely be recording this tune for the next record, but this is the only version in existence currently - hope you like it.
No shows to announce at this time, but I'm working on it for 2023, as well as finishing tunes so we can make a new record! If there's somewhere you want to hear us play, give a shout - booking gigs is not my strong suit, especially post-pandemic! And, if anyone understands Spotify and wants to teach this luddite some tricks, I'm all ears!! 
Meanwhile, I'm sending out much love and gratitude - even in the hard times, there's beauty all around, and I wish it for you.  xo  Britt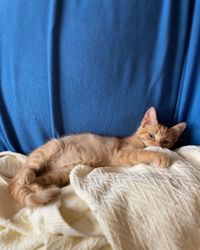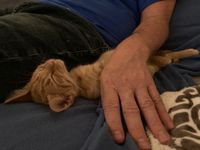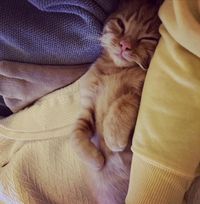 August 2022 Newsletter: "Passim & Late Summer Vibes"
Hellooo to you! Popping in here to wish you late August greetings with the hopes that you've been having a great summer?! I always feel like a petulant little kid, yelling "No, it's NOT!!!" to anyone who tries to tell me summer's over, though you can readily buy Halloween candy and probably find pumpkin-spiced deodorant if that's what you're into... and, hey, I know summer's not everyone's jam (maybe if it were pumpkin-spiced?), but I'm clinging to it as long as possible, especially since I've had the gift of some time this summer. I've learned a lot about what I need to feel sane and to stay creative, and I can't wait to share new music, hopefully even at our next show...
which is a huge one at Club Passim in Harvard Sq Cambridge, MA! It's a month away, on  Thursday, Sept 22 at 8pm  and tickets are still available (* $22/$20 members) HERE. Passim is such a special place for me, and I always feel like I'm standing on hallowed ground on that stage. I'll be joined by my amazing bandmates: Ed Lucie on bass, Andrew Stern on guitar, Mike Connors on drums, Bethany Weiman on cello, and Jerry Sabatini on trumpet/flugelhorn. Wowzers, is it gonna be FUN - can't wait to share the evening with you!!
* please note their COVID restrictions- proof of vax will be required for entry 
Thanks, as always, for reading and for listening. By the way, I quite enjoy me some pumpkin-spice, and I hope you have it any time you want it - thanks for letting me have my longest summer possible :)  I'll leave you below with our video for "August Passes" which we, thankfully, made last summer when the lawn was all green and pretty, unlike our drought-disparaged dustbowl this year... that's another topic for another day. See you out there...   xx  Britt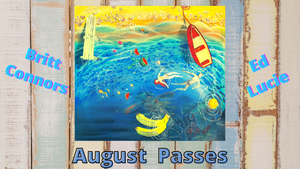 July 2022 Newsletter: "SummerLover and Club Passim"
Hello, friends! I'm in my glory here, in the heat of the summer, and trying to take some time everyday to appreciate these precious (to me, anyway!) long days. I hope that even if this isn't your favorite season, you are finding some time to slow down a bit.
I feel the elusive muse swirling around me, and I'll be taking some time in these next weeks to partake in the challenging, fulfilling, heartbreaking, frustrating, joyous, and occasionally awe-inspiring dance of songwriting. I'll let you know how it goes at the next show ;)
And, I'm writing about that next show 'cause I wanted you to be the first to know... that we'll be playing at the legendary Club Passim on Thursday, September 22nd at 8pm! We'll even be joined by our friends Bethany Weiman on cello and Jerry Sabatini on trumpet.
Some of you may know that Passim was one of the main reasons I moved to Boston to try to become a songwriter. I had spent my life singing and wanting to sing anytime, anywhere, and it never fully occurred to me that I could sing MORE if I were a singer/SONGWRITER! So easy, right?! (I don't have access to the eye-rolling emoji here, so please imagine it right now) My dream was to play there, and that dream came true when we had our album release for Warmer Season on their very stage back in 2014. We had a few subsequent, equally magical shows there before the pandemic hit... when we were supposed to release Longitude, and instead had a livestream. 
Tickets ($22/20) are already on sale for Passim members, but they'll be available to the public this Wednesday at noon, if you'd like to grab yours! They will also be livestreaming it for $5 (free to members) the week of the show. (please see COVID restrictions- proof of vax will be required)
Thank you all for reading and for spreading the word... I'd still be singing and writing even if no one were listening, but it sure is nice to have some folks listening :)
Enjoy these summer days and hope to see you soon with some new music...  xx  Britt
May 2022 Newsletter: "Two More Shows and 'Viriditas'"
Spring/Summer Greetings! I know... technically, it's still spring, but Memorial Day weekend is the unofficial start of summer, and I'm in my element - I'm finally NOT cold all the time :)
We had a really special night with our new lineup of Bethany Weiman on cello, Phil Sargent on guitar, and Jerry Sabatini on trumpet/flugelhorn at Sanctuary earlier this month, and I'm still carrying that night with me. In my last newsletter, I may have said that you wouldn't hear from me for a while... but before I take a little break from gigging, I want to highlight these last 2 shows before aforementioned break. Booking shows has never been easy, but it's been even harder (for me, anyway) post-pandemic. Love to see you if you're in the area!
* Fri June 3 - Blue  Portland, ME - 8pm -9:30pm 
We had such fun in March with the same lineup: Bethany Weiman on cello, Jerry Sabatini on trumpet, Ed Lucie on bass, and Mike Connors on drums. No cover, just playing for your generous donations!
* Sat June 4 - Borrowed House Concerts - Plaistow, NH - 6pm (music starts at 7pm)
Tickets $20 - a few tickets left! Address disclosed upon purchase, for this intimate concert series. Can't wait to play at this "borrowed house" with Ed Lucie on bass and Mike Connors on percussion
And, finally, in another nod to my last newsletter in which I talked about my gratitude for "The Greening" that occurs in April/May, as the brown landscape magically transforms into lush greenness and colorful buds, I leave you with this quote I recently read from Hildegard von Bingen (forget "Triple Threat" status - she would've been regarded as at least a "Quintuple Threat" in her day):
"There is a power that has been since all eternity, and that force and potentiality is 'viriditas', the greening."
- Hildegard von Bingen (1098-1179)
Be well and stay in the green....   xx  Britt
April 2022 Newsletter:  "Cold but Green in April"
Springtime Greetings! On this Earth Day I'm looking out the window and taking time to appreciate "The Greening." People who know me know that I'm almost always cold. I hate being cold. And yet, I live in a part of the world that is cold and cool more often than it is hot and warm. (I know... maybe I should rethink my life choices?!) But, as cold and windy and capricious as this April has been, what gets me through is the annual Greening. There's less brown and more green almost by the hour as I watch the willows go from yellow to chartreuse to green, and leaves start to cover up the brown sticks. I can't wait to be warm again, but I'll take the green for now, during this still precarious time and phase of the pandemic.
Gigs have been a little harder to come by, even as folks are still getting sick with Covid, and I'm grateful for the leeway people are giving others when things have to be shifted or rescheduled to keep everyone safe. That said, I've got 3 exciting SHOWS coming up, but this could be it for a little while, as I focus attention on writing and then recording, rather than seeking out gigs.
Our big show at beautiful Sanctuary is in 2 weeks! We had so much fun at Blue in March, playing some new arrangements with Bethany Weiman on cello and Jerry Sabatini on trumpet/flugelhorn... that we're bringing the whole crew to Sanctuary!
* Friday, May 6 - Sanctuary in Maynard, MA - Doors at 7pm, Music at 8pm. This beautiful venue is a renovated church with swanky bar/lounge in the back - very open and spacious with table service for beverages and option to bring in food of your own. Tickets HERE. (please note Covid restrictions: proof of vax or negative test required)
Then we'll be back at our beloved
* BLUE in Portland, ME on Friday, June 3rd  8pm - 9:30
And we'll get to play our first show in the selective lineup at
* Borrowed House Concerts in Plaistow, NH -
Saturday, June 4th at 7pm. With Ed Lucie on bass and Mike Connors on percussion. Limited tix available, and address disclosed upon purchase!
Thanks for all your support and for reading this. I'm grateful and pleasantly surprised when anyone takes a spare moment to listen to me or my music :) I'll leave you with this older video of a tune from my second album. We plan to resurrect "Distance" in our new band format at Sanctuary... Hope to see you out there...
xo Britt
Feb 2022 Newsletter: "Impermanence and Blue"