Oct 2023 Newsletter: "In the Round, Libraries, and… Sophie B Hawkins??"
Hello, friends, and happy autumn! The seasons have turned, and so much has happened since I last wrote, but I am writing to you as I try to recover fully from a bad bout of Covid… one that cost us our vacation this year and still won't completely be gone from my body! That said, so many positive and exciting things have been happening, including the finished recordings of 2 new tunes! When I went to lay down final vocals, I decided I needed some extra strong vibes around me, so I wore my Sophie B Hawkins shirt that I bought when I saw her play live last summer… holy crap, is she a powerhouse. I'll never forget listening to "Damn, I Wish I Was Your Lover" (as an awkward fawn of a teenager) on repeat and wondering if I'd ever be able to sing a song like that. Well, not only do I swear her vibes helped, but I posted my pic (seen below) and, maybe tackily, tagged her on social media… and she started following me. WHAT?! Ultimate fan-girl moment. 
We had a little scheduling snafu, so I'm gonna hold off on releasing the first single til end of February… stay tuned… 
Meanwhile, writing and more recording will continue, and I've got a couple shows I'm psyched about:
Wed, Oct 4th  7pm-8:30pm at Arts at the Armory in Somerville, MA in their sweet Rooted Cafe - I had such a blast playing there last month and being introduced to 3 other incredible songwriters… I had never done an "In the Round" type of gig, and now I'm hooked. So fun and inspiring! 2 of the women I played with last time will also be there, as well as another woman I've yet to meet and hear - Women who Rock! Check out the flyer below and more info

HERE

 
 
Sat, Oct 14th at the Concord Free Library in my hometown of Concord, MA at 7pm-10pm - playing duo with Ed Lucie on bass for "After-Hours at the Library" as a celebration and fundraiser for the 150th anniversary of the library! Amazing food, storytelling, puppetry, music by several local talents, including Sawyer Lawson and Lori Zuroff… info

HERE
I'll be working away on getting new music out to you soon. I'm so excited to share it with you and feel like it's the best work I've done with the most talented band a girl could ask for. The third pic below is our full band show at the Christian Science plaza, right there with the Pru in the background :) And if you're a Spotify person and want to support me out there, I'd SO appreciate it, as I'm just learning the ropes there… you can find me HERE
Be well, don't get Covid, and enjoy the fall - can't wait to see you out there soon!  xo Britt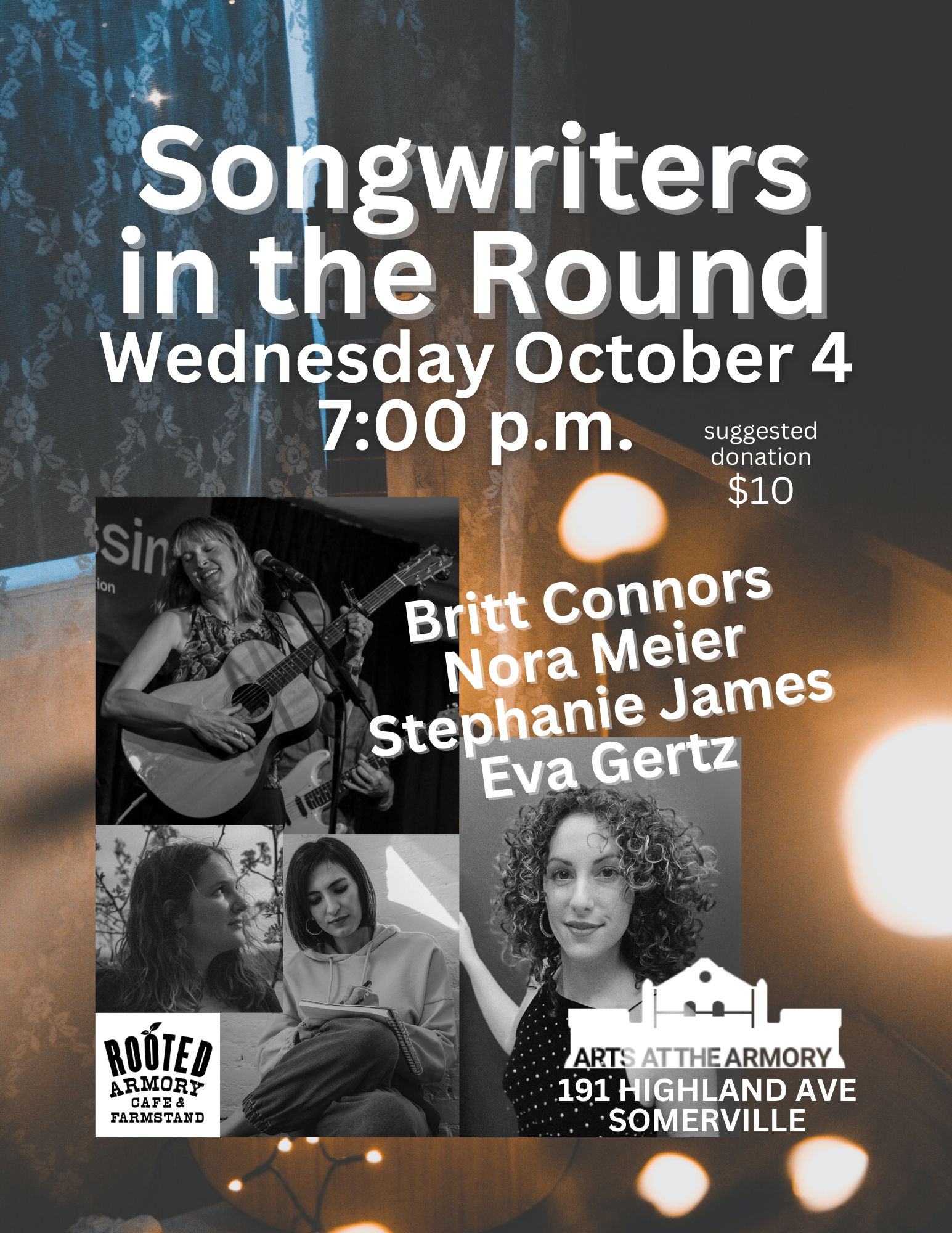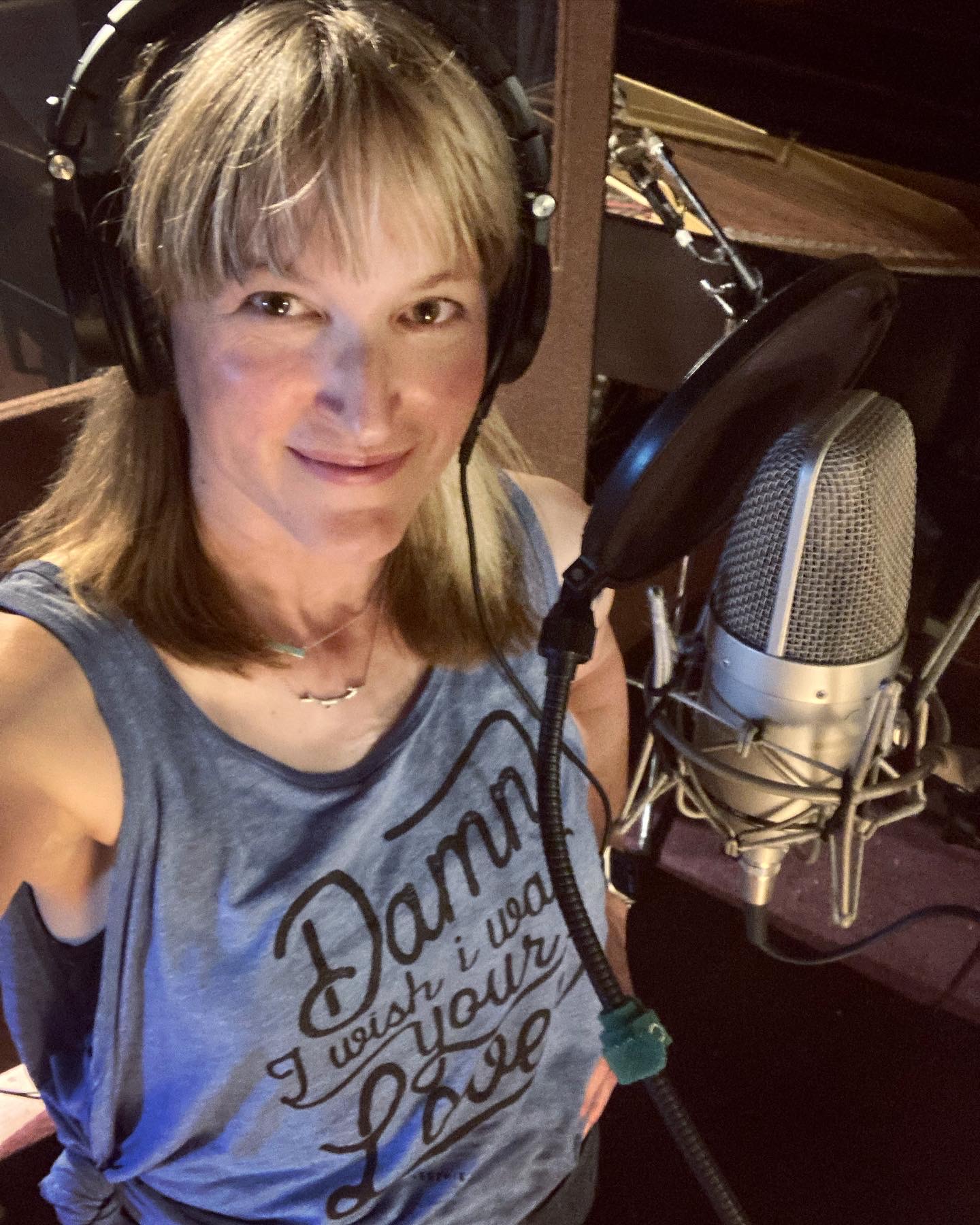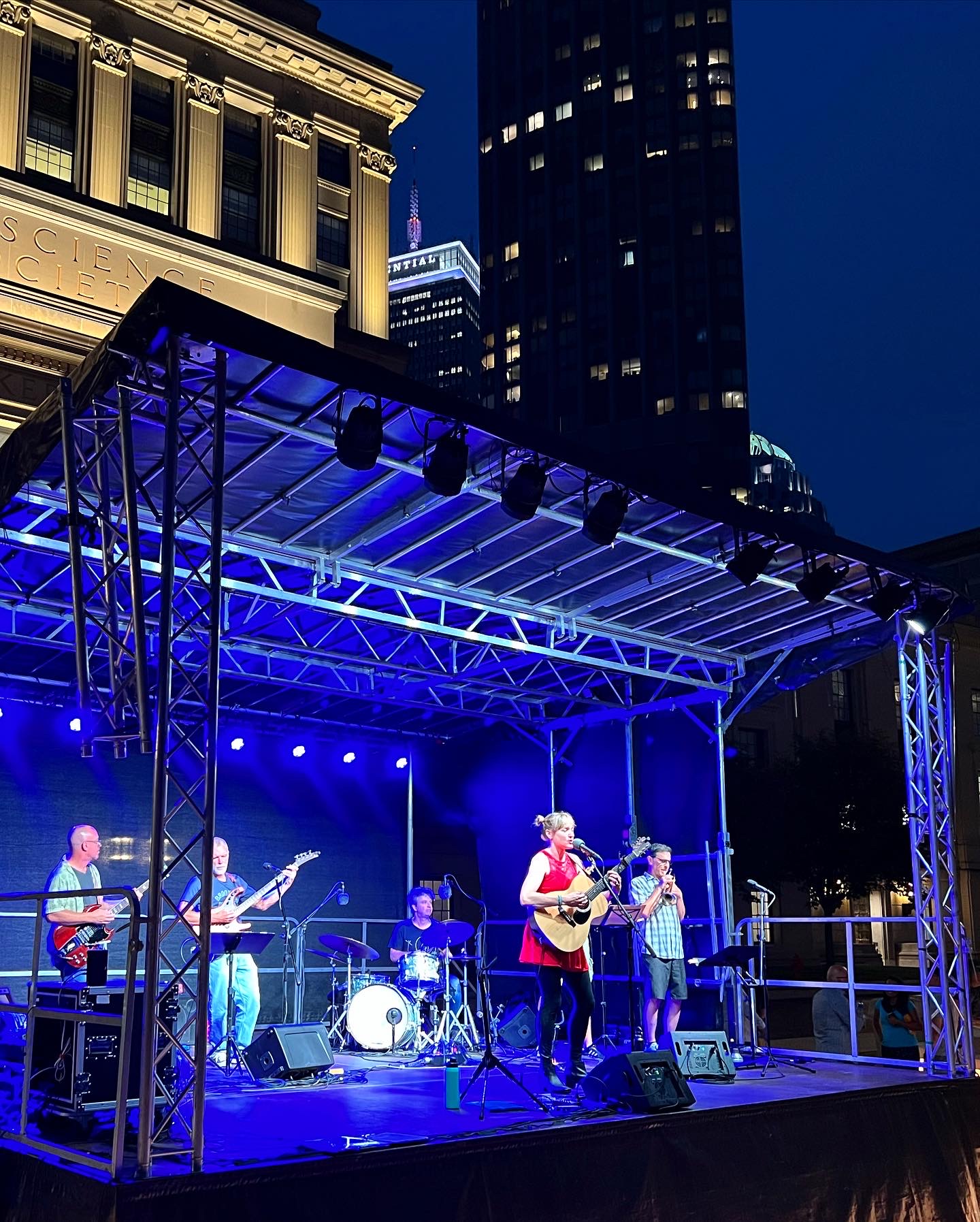 Aug 2023 Newsletter:  "Gettin' Back a Groove"
August Greetings to you! I write every year about how August might be my favorite month (I even wrote a song about it!), but this year I'm really trying to live in the moment. At the risk of getting too personal but also knowing that I'm a very bad liar who wears her emotions like neon tattoos… it's been a rough few months. 
  
I thought I was maybe going through an existential crisis until I realized my age and said "Oh my God! Is this a freakin' Mid-Life Crisis?!!" I was feeling so confused and low that I was considering giving up on music for a bit there. But, typing that just gave me a deep pang, and I know I have to keep on keepin' on (also the word "keep" looks very weird to me now…). And, in that spirit, we got into the studio (Woolly Mammoth in Waltham, MA) last week to begin Album #4! It made me feel more like myself than I would have imagined, and Andrew, Ed, Mike, and a horn section led by Jerry Sabatini laid down tracks that I cannot help but groove to, even as I listen over and over. I'm so grateful to report that I think I've gotten my groove back, though it was certainly not as sexy as Stella's journey. Most likely because it did not involve Angela Bassett or Taye Diggs.
Couple dates to mention, as I'm hoping to release one tune as a "single" (which I've never done) later this fall and working on booking more shows… but, I get to play a solo show on 
* Wed Sept 6 at the Arts at the Armory in Somerville, MA from 7pm - 8:30pm, where I'll be participating in a "Songwriters in the Round" night with 3 other amazing performers. Modeled after the "guitar pulls" at the beloved Bluebird Cafe in Nashville! $10 at the door 
* Fri Sept 8 outside at the Christian Science Center Plaza in Boston, MA  7:30pm-9pm  Full band with horns! Last year, the weather was not on our side, and it was a freezing cold wind tunnel with not many brave listeners, but we will hope for a rockin' crowd this year! (corner of Mass Ave and Huntington in Fenway area)
Thanks for reading and for listening, as always. I'm definitely gonna keep making music, but it sure is nice when people hear it :)  xx Britt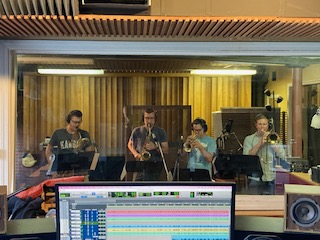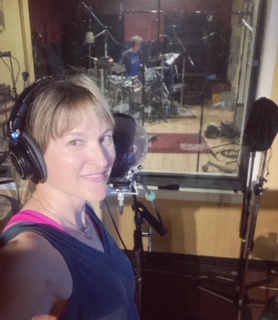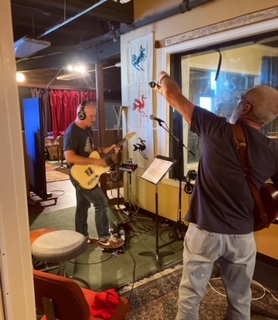 April 2023 Newsletter: "April Showers Bring the Greening"
Hello, friends! It's a cold, rainy Sunday here in New England, but I'm thoroughly enjoying the chance to cozy up and witness the annual Greening. I've written about this in past newsletters, so I won't go too hard here, but I always get a little excited flutter in my being as the brown recedes and the greens and yellows sneak onto center stage :)
Yesterday was Earth Day as well as Record Store Day, so on social media, I offered up that for any vinyl of "Longitude" that sells this weekend (I'll extend it through the week!), I'll donate 10% to the Nature Conservancy. 
We will have some of said vinyl on hand...
Thursday, April 27th at 7:30pm when we get to play at the beautiful Sanctuary in Maynard, MA! I know it's technically a school night, but really - isn't Thursday basically the weekend these days? And we'll wrap things up by 9:30pm so you can be on your way at a reasonable hour ;) We'll also be playing a brand-new song that I wrote and that we arranged as a band last week. Not gonna lie... it's kind of a banger, and it's gonna be really fun to play (hopefully, as fun to listen and groove to!).
That's about it for now, but in case you missed the last newsletter, I shared our "Tilting at Windmills" video entry to NPR's Tiny Desk Contest. Their judging completes sometime in May, and while I don't expect to be even a blip on the radar, it made me remember that I care most about continuing to put out into the world the things that I'm proud of and feel compelled to create. Thank you so much for your kind ears and hearts :)
I'll leave you with this quick clip of "Beaufort Breakdown" from our Passim show last September. Andrew will be bringing his Andrew-ness this Thursday, along with Bethany Weiman on cello and vocals, Ed Lucie on bass and vocals, and Mike Connors on drums. Can't wait :)
xx Britt
March 2023 Newsletter: "From Tiny Desks to Sanctuary"
Hello, out there! It's been a while since I've written, and I'm hoping that I'm sending this during the final gasps of winter, though March always has a way of getting my hopes up with a sunny warm day, then dashing them with a soupy slimy mess of slush (twice this week). Truth is, I haven't had much to report since I last wrote in November, as I've been holed up in usual hibernation, reveling in the growing of our now 6-month-old kitten, Ringo, and writing some new music. It's harder to get gigs since the pandemic's venue-killing attack, so I've been shifting focus to writing with the goal of recording soon and one upcoming show... but also Mike and I have been dreaming up ways to make our own scene, starting with more videos from our little carriage house, as in the livestream era! 
If you know about NPR's Tiny Desk Concert series, you know that they host musicians from all over and from all genres in their library-looking tiny office, with minimal setup and much intimacy, sometimes cramming 10+ bandmates behind their desk and inspiring creative renditions of already amazing songs... it's considered a huge honor to play there. Well, some years back, those NPR folks opened up an annual contest, through which any unsigned artist could film a video of an original song with "A desk- ANY desk" in it. So, we moved a whole bunch of furniture, invested in a few better mics, Mike talked to every sound engineer on every gig he's had over the past month (there were a lot, just saying) and honed his video editing skills... and I'm proud to share our video-entry!
Our usual trumpet-playing friend, Jerry Sabatini, was a total natural at playing a bike wheel, a pot, a strainer, and wrenches (talk about multi-talented, that guy!) and we brought in our friend, Gill Aharon, from the LilyPad in Cambridge with his Rhodes and other strange and awesome sound effects. Ed Lucie locked in on bass with Mike's drumming and sang beautiful vocal harmonies, and I'm pretty proud of what we came up with! Also, I spent an inordinate amount of time in tricking out my "tiny desk" - I keep saying that I might be more proud of that than the original song itself. Yes, I'm fishing for compliments on my crafting skills.
Filming the video was such a learning experience and was so fun that we're planning to film more tunes with guest artists and new and old songs... maybe make it our own little "thing." Love to hear from you if you like the idea and what we came up with so far :)
Before I go, we do have ONE show planned as of now! We are headed back to Sanctuary in Maynard, MA, on Thursday, April 27th 7:30pm - tickets $18 ahead/$22 at door. If you haven't been, it's a beautiful, big space that used to be a church, and it has a swanky bar/lounge. We'll have our incredible cellist/vocalist friend, Bethany Weiman, back with us, as well as Andrew Stern on guitar, Ed Lucie on bass and vocals, and of course, Mike Connors on drums. Unfortunately, Jerry Sabatini can't make it to reprise his role as player of pots/strainers/wheels....next time...
Thanks so much for reading, listening, and sharing with others to spread the word- I feel lucky to live my life as a part-time rockstar, thanks to you :)  
xo Britt
November 2022 Newsletter: "Warning: Cute Kitten Content plus New Video!"
Happy Thanksgiving to all who celebrate! Whether you are with family or "found family" or enjoying some solitude this season, I want to extend my gratitude for your ears and eyes here and beyond. I'll still make music even if no one listens, but it sure is great to see you at shows and hear that you've enjoyed something we've put into the world!
I am grateful this year for so much, but I want to share two gifts with you!
(if you don't like kittens, please avert your eyes. and definitely don't follow me on Instagram)
As heartbroken as we were to lose our beloved cat, Charlie, last February, we have just adopted a kitten - he was rescued in Alabama and transported to MA through the kindness of 2 different organizations... and it's clear that he was meant to be with us. Since the poor little guy and his mates had ringworm, we named him "Ringo." (and... other reasons :) He has been an absolute gift to us in these short couple of weeks, and I'll post a couple pics below as a gift to those of you who like kittens. (if you don't like kittens, I'm not sure we can be friends. I said it.)
The second gift I'd like to give to YOU as a thank you for being part of this newsletter group is a link to an unlisted video HERE. We had a special night at Club Passim on Sept 22 (thanks to all of you who joined us!), and we debuted my new song Hummingbird. It was inspired partially by the book The Hummingbirds' Gift by Sy Montgomery and includes a poem I read years ago by Robert Frost: 
      We dance 'round in a ring and suppose
      But the secret sits in the middle and knows
Mike used the video footage from Passim's live stream as well as 2 of our friends' iPhone recordings (thanks, Julie and Sam!) We will definitely be recording this tune for the next record, but this is the only version in existence currently - hope you like it.
No shows to announce at this time, but I'm working on it for 2023, as well as finishing tunes so we can make a new record! If there's somewhere you want to hear us play, give a shout - booking gigs is not my strong suit, especially post-pandemic! And, if anyone understands Spotify and wants to teach this luddite some tricks, I'm all ears!! 
Meanwhile, I'm sending out much love and gratitude - even in the hard times, there's beauty all around, and I wish it for you.  xo  Britt